What is Value Added Tax (VAT)?
Simply put, VAT is a consumption tax added onto the sale of most goods and services. A report from the Organisation for Economic Co-operation and Development (OECD) states that over 170 countries operate a VAT today, which includes the European Union and the UK. Therefore, it must be applied to any goods and services sold for use or consumption in these localities.
VAT is taken as a percentage of the sale price for a product or service. EU law states that the standard VAT rate must be at least 15%, however VAT can vary per region. At the time of writing, the VAT rate in the UK is 20%.
If you're unsure how much VAT you should be paying, check out the VAT rate applied by each EU country here. At AA Labels, we simplify this process with a transparent ordering form, but more on that later.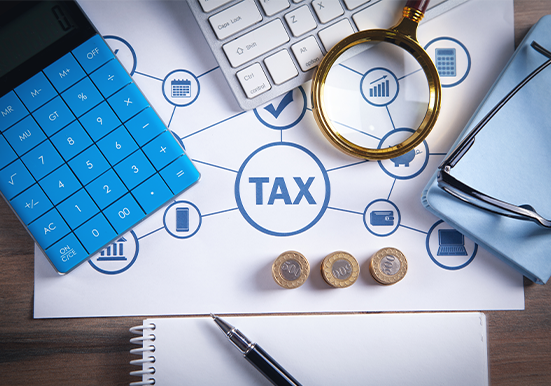 How has processing VAT changed since the UK left the European Union?
As a proportion of our customers operate within the European Union, we are conscious of the issues surrounding customs clearance and how not having the right VAT information can hold up the delivery of orders. We typically operate business-to-business (B2B) transactions so will concentrate on the changes that have occurred on those types of orders.
Before Brexit, the UK was part of the EU VAT area and each country operated under the same rules. Now, the UK is seen as a "third country" for EU VAT purposes.
B2B transactions now fall out of the scope of UK VAT rules. Therefore, an EU business customer must organise the payment of VAT and "reverse charge" it under their country's rules.
AA Labels speed up EU orders
To make the life of our EU customers easier, we have implemented a new system, in collaboration with our courier partner DPD, to streamline the handling of Value Added Tax (VAT).
Customers are required to provide their VAT and EORI numbers, along with the VAT amount, when placing orders within the European Union.
This information will allow AA labels to clear the goods through the local customs and duties authorities on behalf of our customers. By incorporating this process into our website, it is easier than ever for customers to understand and comply with customs requirements.
The new system will provide three main advantages, including:
Speeding up delivery:
Previously, customers not familiar with the customs process would often experience delays in receiving orders as they had to wait for the goods to clear through customs. However, with the new system, most customers are receiving orders within 2-3 days (as promised).
The streamlined process eliminates the hassle and uncertainty associated with customs procedures and ensures a smoother and faster delivery experience.
More transparency
By asking customers to provide the relevant VAT information upfront, we can provide higher levels of transparency. The new system can track everything and provide customers with necessary information in return. The order process has been simplified and allows customers to receive their orders promptly and without complication.
Making life easier for customers:
Not only is AA labels a one-stop shop for the designing and ordering of all your labels and packaging, customers located within the European Union can now make orders knowing they don't have to deal with customs procedures.
As part of our VAT handling process, we provide customers with VAT invoices along with the necessary customs clearance documents. These VAT invoices serve as proof of payment and enable customers to claim back the VAT from their local tax authorities if applicable. This feature adds an extra layer of convenience and financial benefit for customers, allowing them to effectively manage their VAT expenses.
In summary, the handling of VAT payment has become slightly more complicated since the UK left the European Union. AA Labels is continually looking for ways to improve its service to customers and are committed to those who operate in the European Union.
The implementation of the new service for VAT handling has resulted in improved transparency, speed, and convenience for customers, benefiting both those crossing international borders and those within the local market.
If you'd like to know more about how we can help with your packaging or label needs, please feel free to contact us today. Alternatively, if you already have a design, use our handy checkout tool and order labels in minutes.