How to Design Product Labels for New Shopping Habits
Shopping habits have permanently altered due to the Covid-19 pandemic, as a result, we're urging brands to adapt their packaging for digital audiences or risk missing out on growth opportunities.
Embossed and screen print on labels, along with the use of hot foil stamping and selective spot UV varnish finishes, adds interesting and visually communicable detail to your labels for on-line presentation.
This blog article provides information on how to do this and the importance of doing so. However, if you already know what you are looking for, please visit our Printed Labels, Embellishments & Finishes page, using this link, or from the main menu (Fig. 01) and using the filter choose the label shape and size, or browse via the images on the page (Fig. 02) to determine your choice. At which point you will be prompted to browse and select the label material required (Fig. 03).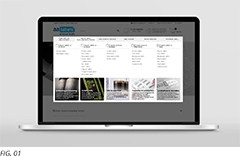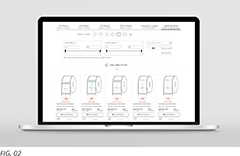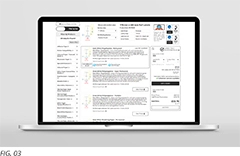 Once the label and material are selected, proceed to add print (Fig. 04) and explore the label embellishment options available for your choice of label material (Fig. 05) and if you require help with your label design/s, we are able to assist with our customer design service (Fig. 06).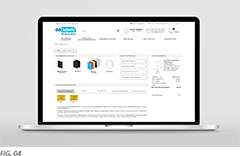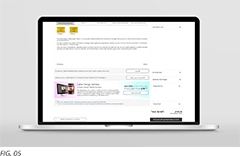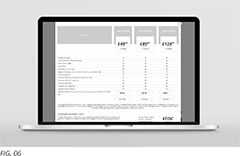 Please continue reading if you would like more information about the changing purchasing habits of consumers and the importance of visually interesting product labels for on-line display.

Data from the Office for National Statistics shows that ecommerce sales now account for 27.9% of total retail sales in the UK, up from 21.8% in 2019, with further research from Visa highlighting how consumers plan to stick with ecommerce after the pandemic; 41% admitted shopping online more frequently during lockdown, with the majority - 74% - planning to continue after the pandemic.
We have noted that it is the most agile and adaptable brands that have succeeded during the accelerated shift to ecommerce, such as those within the beauty sector, which other industries can look to in order to adapt their packaging and grow their online presence.
Ian Axelsen, Business Development Manager at AA Labels, comments: "Good quality products are essential, but how they are presented plays a key role in how visible they become on digital platforms, particularly social media.
"Designing product labels that leap off the digital shelf is very different to creating products for in store shopping, as it limits the ways that customers can interact with products before purchasing.
"Online buyers look for other cues, such as images, product reviews and user generated content, so how a product looks on screen need to be incorporated into the design process."
Here, we share some of the key techniques behind beauty's biggest digital brands that other industries can utilise:

Invest in Packaging
In beauty, branding is as important as the product. The top beauty brands on social media, which currently include Huda Beauty, Kylie Cosmetics and Anastasia Beverly Hills, demonstrate their prestige via hot foil label embellishments, alongside embossing and debossing.
This technique adds metallic detailing to logos, illustrations, product names and more in silver, gold, bronze and rose gold, to convey a premium feel through product labelling.
This look adds to the coveted status of the products while conveying brand messaging and storytelling.
Ian comments: "The use of label embellishments in beauty branding has increased as the technology has become more affordable and more sophisticated."
"The most successful beauty brands share many similarities across their branding and product labelling, such as embossing, metallic hot foil printing and UV spot print detailing."
"This creates texture and detailing that can be conveyed online, which other industries can look to utilise to increase the shareability of their products."

User Generated Content
Beauty brands have always led the way in utilising user generated content (UGC) in the form of unboxing and shopping haul content and product reviews. Attractive, photogenic packaging plays a significant role in building a digital audience and developing UGC by making products more sharable.
Potential buyers also trust other users; research from 3dcart highlights the power of user generated content, with 70% of shoppers saying they will consider UGC reviews or ratings before making a purchasing decision. Additional analysis by SocialToaster underlines the impact, with social media posts receiving 28% more engagement than standard posts from brands.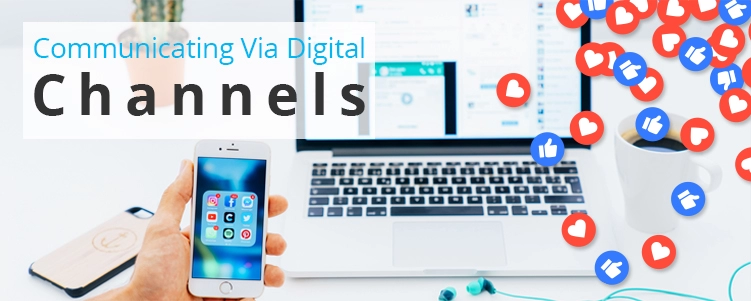 Communicating Via Digital Channels
Social media usage continues to grow, with Instagram users in the UK increasing from 24 million in 2019 to 30.9 million in 2020. Worldwide users of TikTok also grew by 85.3 percent to approximately 100 million in 2020, driven partly by global lockdowns.
Further research conducted by Ofcom in 2020 found that 28% of UK adults now upload video content to TikTok on a weekly basis and 38% upload content to Snapchat.
Ian comments: "Research shows that social media is the main method for reaching new audiences, so consideration must be given to how products are presented on Instagram, Pinterest and TikTok."
"Brands can adapt their packaging for digital audience through the use of tactile packaging, where effects that add texture to labels or boxes can be used to deliver real, on-screen impact, for these marketing platforms."
"Embossing and debossing provide 3D detailing that can be conveyed digitally, alongside screen printing, which also adds texture to printed finishes."

Increasing Engagement
Both online and offline, increasing audience engagement can help businesses to grow their customer base and increase brand loyalty.
QR codes provide an extra opportunity to communicate with customers via product labels, as they can be scanned to present additional information in a range of formats, including images and videos.
By incorporating QR codes into label designs to encourage consumer engagement by offerings incentives for sharing user generated content or for upselling opportunities via discount codes and personalised offers.
Create QR codes for product labels and packaging for free using our online tool.