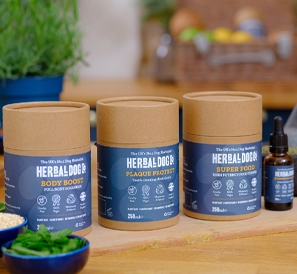 Introducing the Herbal Dog Co
Providing an entirely animal-centric range of lotions and potions, the Herbal Dog Co manufacturers products using natural ingredients, without any harsh chemicals. Hand made in England, it uses sustainable packaging, with a filling made from loose fill eco flow peanuts comprised of GM Free starch which are 100% compostable, reusable, and recyclable. Any bottles in the range are made from PCR which is one of the easiest plastics to recycle.
Helping business growth
The Herbal Dog Co has such an extensive range of pet grooming products and supplements that it was seeking a label supplier who could meet the requirements of the whole product range. They needed a large range of label sizes and finishes, so being able to retain the same look and feel, by just changing the adhesive, was key to business owner Gemma Stocks.
Following a recommendation, the team were impressed by the quick order turnaround, coupled with plenty of choice on size and finish.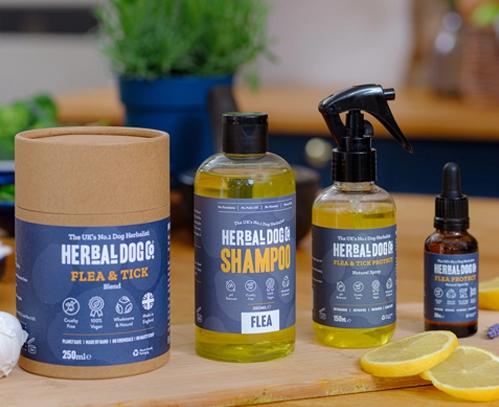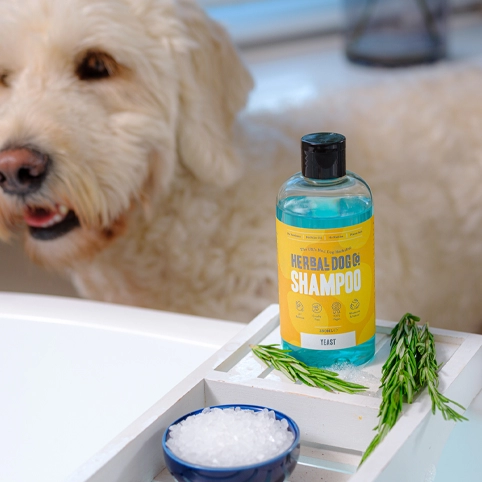 Speedy service
In addition to the extensive product range, the quick ordering process and regular updates has been a key factor in the Herbal Dog Co continuing to use AA Labels.
Comments owner Gemma Stocks: "It has been so easy to work with AA Labels and we have been really impressed with how quickly we get updates. We have found that the design team are great at spotting any potential issues before printing which has been invaluable to the whole process.
"I would highly recommend AA labels for their ability to turn quality work around quickly and look forward to working with them on new product label designs in the future."
Find out more about the Herbal Dog Co via https://herbaldogco.com/
Related Articles: